Automatic Day Indicator of week
Automatic Day Indicator of week
Need Volume Discounts? Deals are specially designed for you. Click here
Need help with your idea. Provide us more details Click here
Warehouse Details - -


Specification
Description
This is an
Automatic day indicator circuit,
by LED display each day one by one LED. Which uses the principle of light-activated in the day with sun. To set an LDR-sensor and CD4017 acts as drive LED of 7 pcs for 7 days there. Sometimes that we enjoy working and forget days. Which may miss important appointments.
This 
Indicator DIY Kit Project
is more useful. It is a few components so can be put in a universal PCB board. So, the wiring and various parts. So be careful with the polarity of the electrolytic capacitors, transistor correctly and so Pin of the IC-4017 is not an error.
Block Diagram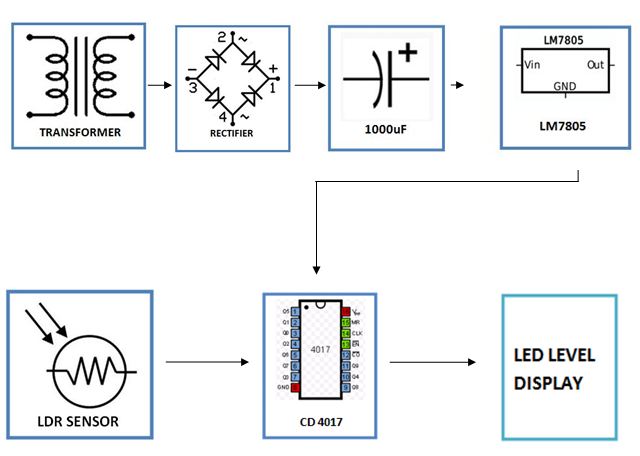 Physical Attributes
Dimensions (cm) L x W x H : 20 x 15 x 5
Weight (gm): 200
Product Video
beautifully
I will say this kit came in and was beautifully packaged.
outstandig
Outstanding project that is exactly what it says!
Excellent
Excellent day indicator automaticly
kitsguru
I ordered the Most Complete Kit from kitsguru.com a few years ago and was very satisfied but this smaller kit was a little bit of a let down.