Bicycle Indicator
Bicycle Indicator
Need Volume Discounts? Deals are specially designed for you. Click here
Need help with your idea. Provide us more details Click here
Warehouse Details
Specification
Description
Bicycle Indicator Kit
 is a good substitute for many commercially available versions and is 
described here for low-cost components
. This device operates very differently and is quite convenient to use. Before making a turn on a bike, it is always a good idea to use your cycle indicator. Using indicators not only alerts other drivers nearby but will also reduce your chances of having an accident. But if your vehicle indicator is not working well then you can use this simple
 Vehicle Indicator Circuit
.
At night many accidents took place because of less traffic, high speed, and casual driving. We forget to use
Indicator & Speeding Vehicle
behind us or from the opposite side does not get time to slow down or stop their vehicle. Therefore the use of indicators is always required in driving and while turning. This small vehicle indicator circuit can also be used for two-wheelers even on bicycles.
You can use this
Electric Bicycle Indicator
 just by switching the switch S1. It will trigger the indicator for the left side when turning left and the right side while turning right. The main advantage of this circuit is, it will not only give a visual indicator but also give you a buzzer sound while turning left or right.
Block Diagram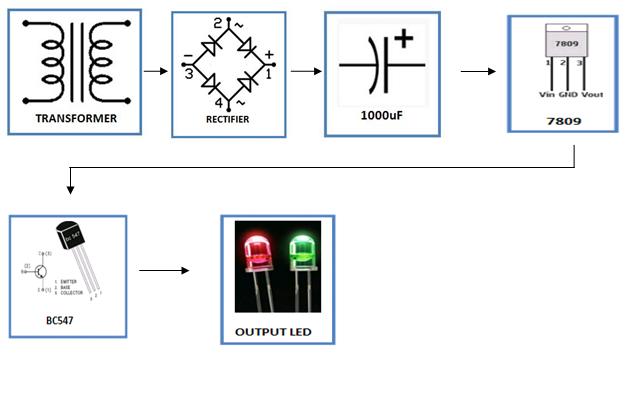 Physical Attributes
Dimensions (cm) L x W x H : 20 x 15 x 5
Weight (gm): 200
Product Video
recommend it.
It was a unique and intensive project. The soft copy materials were excellent especially circuit digram & pcb layout. will definitely recommend it.
Good
Very good working project