Digital Thermometer
Digital Thermometer
Need Volume Discounts? Deals are specially designed for you. Click here
Need help with your idea. Provide us more details Click here
Warehouse Details
Specification
Description
The Digital Thermometer is a device that uses a variety of different principles to measure temperature or temperature gradient. Thermometers have two important elements: a temperature sensor, where a certain physical change occurs with temperature, as well as some methods of converting this physical change into numerical values like the scale of a mercury thermometer.

In this Digital Thermometer DIY kit, one can measure temperatures up to 150C with an accuracy of +_1C. We are using operational amplifier Op-amp IC 741 which provides a constant flow of current through the base-emitter junction of NPN transistor BC107 named Q. In the BC107 the voltage across the base-emitter junction of the transistor is proportional to its temperature. The transistor used this way makes a low-cost sensor.
You can use a silicon diode instead of a transistor. The  Science Kits small variation in voltage across the base-emitter junction is amplified by a second operational amplifier before the temperature is displayed on the meter. DIY Kit Digital Thermometer preset is used to set the zero-reading on the meter and preset PR2 is used to set the range of temperature measurement. The IC7660 performs supply voltage conversions from positive to negative. The entire circuit works off a 5V.


Block Diagram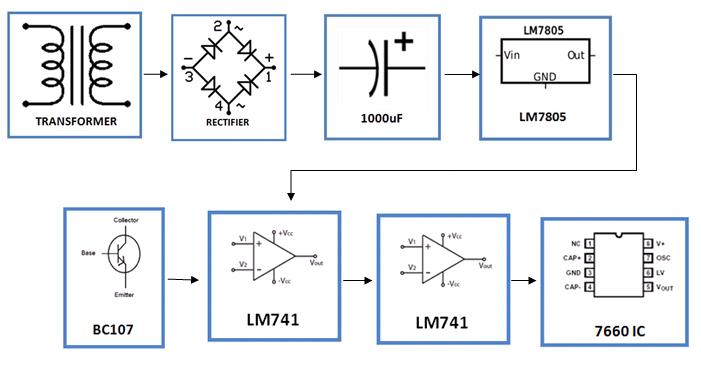 Physical Attributes
Dimensions (cm) L x W x H : 20 x 15 x 5
Weight (gm): 200
Product Video
Soldrnng
Straightforward kit for beginners, but buy better solder!
Great entry level kit to electronics
This kit was very user friendly. My son and I assembled it in a few hours. The directions were straight forward. There are parts of the instructions that go over operation theory.