Digital Touch Switch Circuit
Digital Touch Switch Circuit
Need Volume Discounts? Deals are specially designed for you. Click here
Need help with your idea. Provide us more details Click here
Warehouse Details - -


Specification
Description
This is such a kit that we can use as a touch switch. In this, any device can be turned on / off by touch, in this, the output device we have installed is a simple 5mm red LED, Instead, you can turn on/off any AC or DC devices by using a relay module. Students can collect a lot of information after using this kit like about 555 Timer IC, passive components, PCB soldering & testing, etc.
Its working is very simple, Power will be given to it first, after giving power, and the system will be activated. It has 2 probes which are used to turn the device on and off respectively.
Block Diagram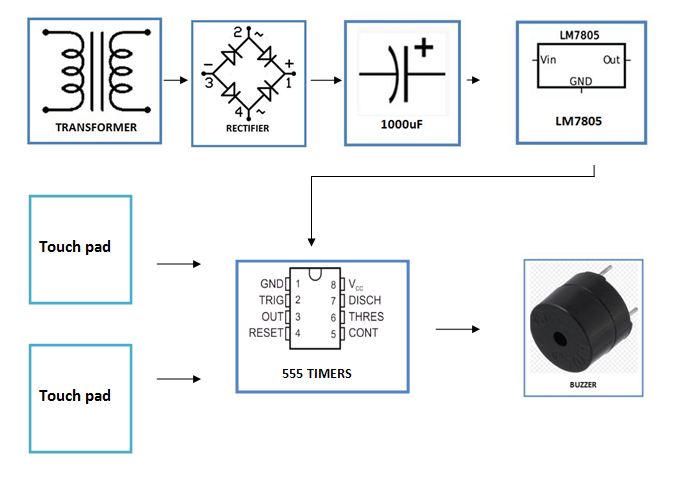 Physical Attributes
Dimensions (cm) L x W x H : 20 x 15 x 5
Weight (gm): 200
Product Video
very effective
Very effective simple to use Touch switch circuit.
Works great!
Everything is a decent enough quality to learn on.
Good Kit, But Not Without Issues
Nice digital touch circuit kit.