DTMF Receiver IC MT8870 Tester
DTMF Receiver IC MT8870 Tester
Need Volume Discounts? Deals are specially designed for you. Click here
Need help with your idea. Provide us more details Click here
Warehouse Details - -
Specification
Description
DTMF Receiver
stands for dual-tone multiple frequencies. DTMF is a term which used in the telephone industry. When any key on a telephone or mobile phone is pressed one tone is generated and it is audible which is nothing but a DTMF tone. To decode the DTMF tone from the mobile phone we need MT8870 DTMF decoder IC, 3.5mm male and female connector.
The
 DTMF Receiver Ic Mt8870 Tester
is an 18-pin IC. It is used in telephones and a variety of other applications. When a proper output is not obtained in projects using this IC, engineers or technicians need to test this IC separately. Quick testing of this IC could save a lot of time in research labs and manufacturing industries of communication instruments. Here's a small and handy tester circuit for the DTMF IC.
Block Diagram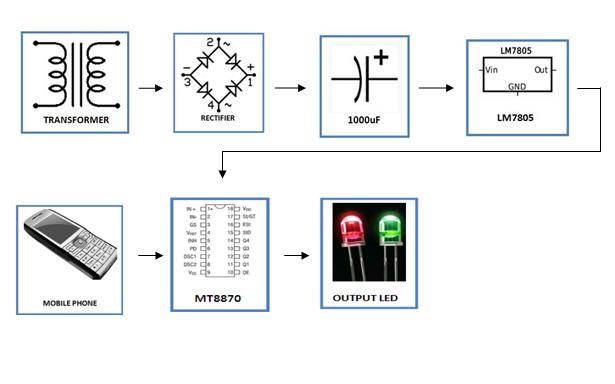 Physical Attributes
Dimensions (cm): L x W x H : 20 x 15 x 5
Weight (gm): 200
Product Video
Perfect
Perfect for a simple Animatronics Project
Very effective simple to use decoder.
Very good value for money. The project worked flawlessly and was very easy to interface.
Nice
Nice simple hardware dtmf receiver. Much more accurate than software based decoding project