Electronic Lock Project
Electronic Lock Project
Need Volume Discounts? Deals are specially designed for you. Click here
Need help with your idea. Provide us more details Click here
Warehouse Details - -


Specification
Description
In the kit Simple Electronic Lock Project, electric lock connected to an access control system includes key control, where keys can be added and removed without re-keying the lock cylinder; fine access control, where time and place are factors; and transaction logging, where activity is recorded.

This Electronic Lock Project includes six (or more) push buttons. It is important that all the correct switches are pressed at the same time, while not pressing any of the cancel switches. The circuit will not unlock by just pressing one cancel button. When the circuit unlocks, an LED is turned on for four seconds.

Actually, this Electronic Lock Project Circuit just turns on an LED for about 20 seconds when the correct switches are pressed. It does not actually lock or unlock anything. In this kit, a 555 timer IC is used as Monostable mode.
Block Diagram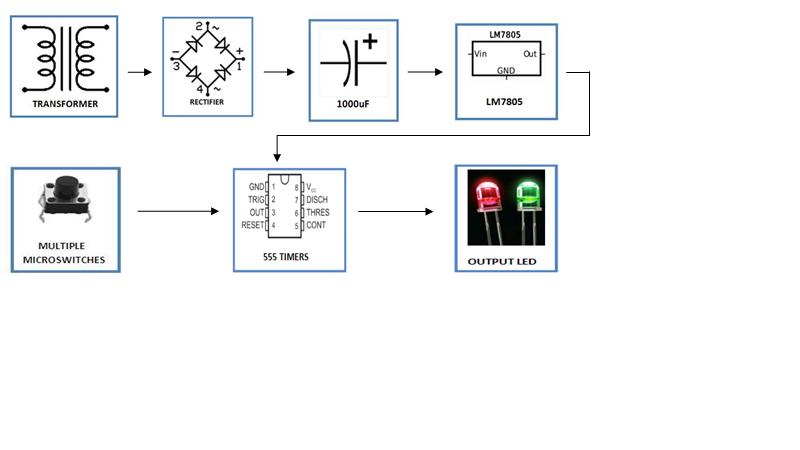 Physical Attributes
Dimensions (cm) L x W x H : 20 x 15 x 5
Weight (gm): 200
Product Video
practical knowledge
In this automatic world me & my group member lack in practical knowledge
Thank you
Thank you, and I look forward to working with you guy's again!
YouTube Viedos
we can assemble using the instructions in leaflet or through YouTube videos