Speed Control Of Uni-Polar Stepper Motor
Speed Control Of Uni-Polar Stepper Motor
Need Volume Discounts? Deals are specially designed for you. Click here
Need help with your idea. Provide us more details Click here
Warehouse Details - -


Specification
Description
Uni-Polar Stepper Motors
are electromechanical devices that convert a pattern of inputs and the rate-of-change of those inputs into precise rotational motion. The rotational angle and direction for each change (step) is determined by the construction of the motor as well as the step pattern input. Stepper motors are DC motors that move in discrete steps. It is
stepper motors & drivers
organized in groups called "phases". By energizing each phase in sequence, the motor will rotate, one step at a time.
A
Unipolar Stepper Motor
only operates with a positive voltage, so the high and low voltages applied to the electromagnetic coils would be something like 5V and 0V. In this project, the pulse is given to the stepper motor from 555 timer time, timer given pulse to decade counter IC CD4017.
Block Diagram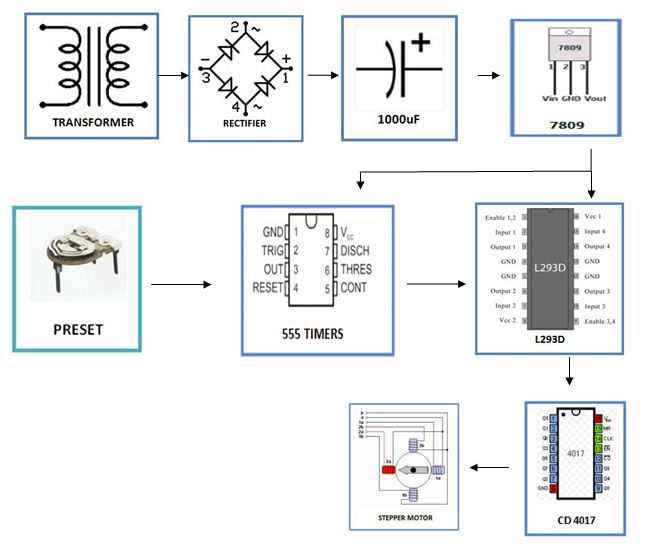 Physical Attributes
Dimensions (cm) L x W x H : 20 x 15 x 5
Weight (gm): 200
Product Video
Thank you
I appreciate and thank you for your detailed kit & youtube video and Document
How to run
Lern how to run speed control of stepper motor
keep it up
Great Ready to use project, I follow it, was wonderful, keep it up.